A Life Story in Pictures
'The Self-portraits of Lique Schoot are visual autobiographical statements that reflect current times'
50 Years of Museum van Bommel van Dam
Museum van Bommel van Dam, Venlo, NL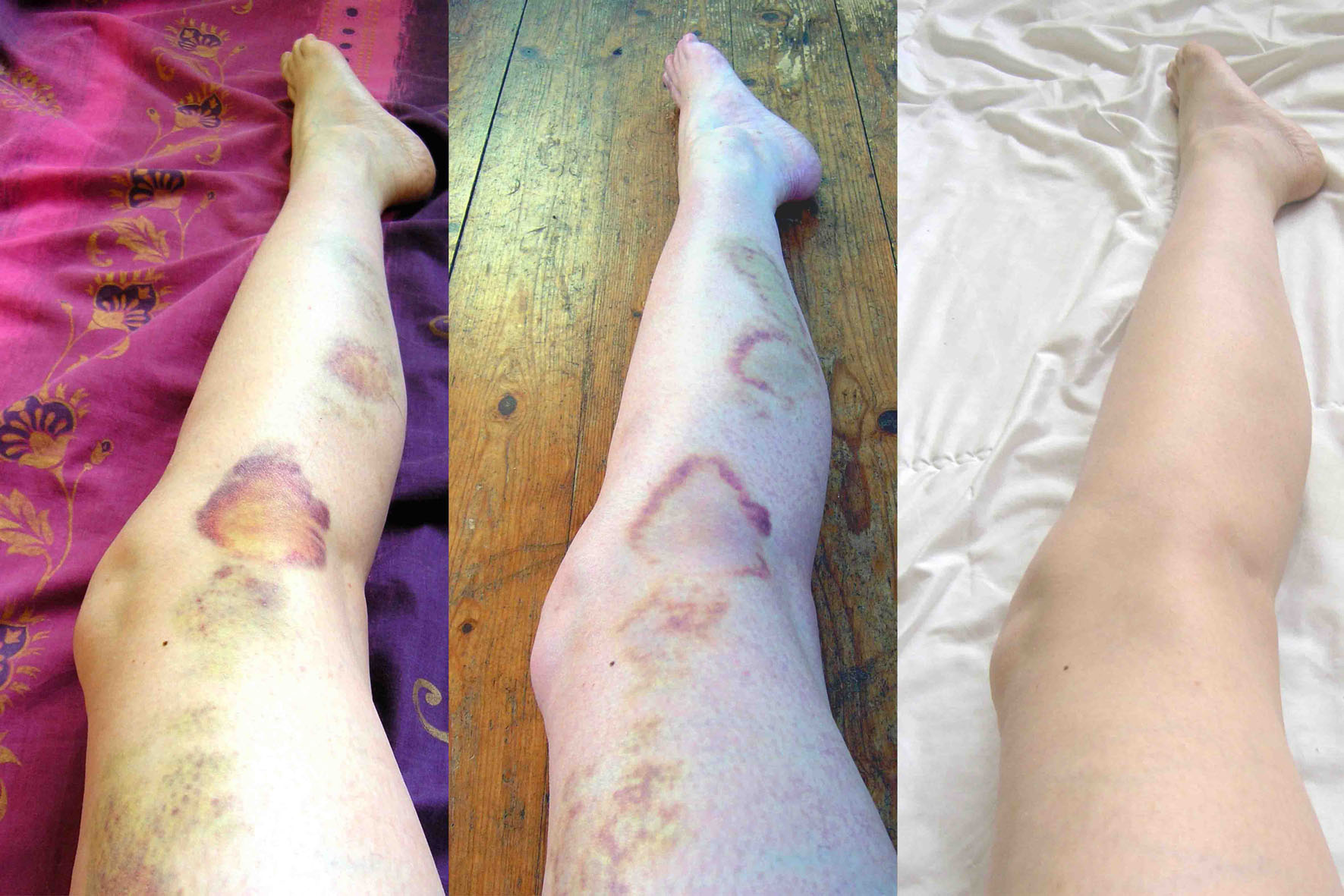 She's Got Legs (Leg 06 09 06, 06 09 12 and 06 09 18)
2006 / 2013
Photo on alu-Dibond
60 x 90 cm I 23.6 x 35.4 in
Collection Museum van Bommel van Dam
September 5, 2020 – January 9, 2021
After a few years time the Museum van Bommel van Dam is reopening again, in a new building, on a new location with '50 Years of Museum van Bommel van Dam'. The Group Exhibition shows different kind of works from (inter)nationally renowned artists. The works come from the museum's special collection.
Participating Artists
Armando, Ger Lataster, Carel Willink, Shinkichi Tajiri, Erwin Olaf, Rineke Dijkstra, Judith Krebbekx, Bep Scheeren, Robert Rauschenberg, Lique Schoot a.o.
Museum van Bommel van Dam
Keulsepoort 1
5911 BX  Venlo
The Netherlands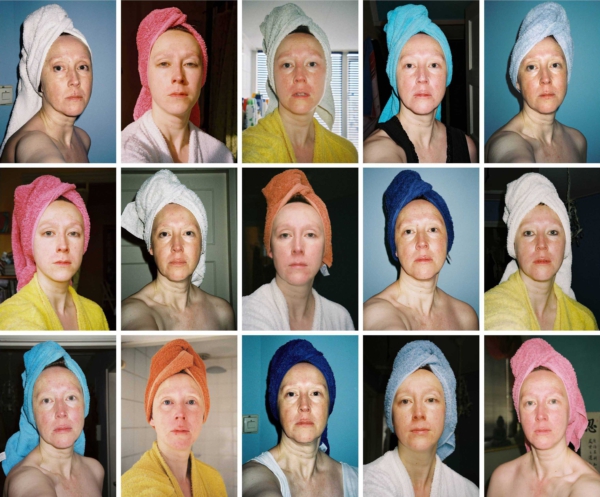 Design for 15 Days with Hair Towels (2008 – 2019)
2020 / 2021
15 paintings – oil on linen
3 x 3,5 m
September 30  –  October 3, 2021
For 4 days the industrial Hembrugterrein is occupied by over 75 XL artworks of contemporary artists and designers. A unique mix of monumental paintings and drawings, large sculptures, big photos and huge installations by acclaimed names and emerging talents.
Parking is free, but you can also take bus 63, 65, 67 or 456 from Zaanstad Station or come by bike which is just a nice 30 minutes ride from Amsterdam city centre.
–
HEMbrugterrein (Project.Fabriek)
Middenweg 63
1505 RK  Zaandam
The Netherlands

Project : 20 Days with Hair Towels (2008 – 2019)

Supported by the Mondriaan Fund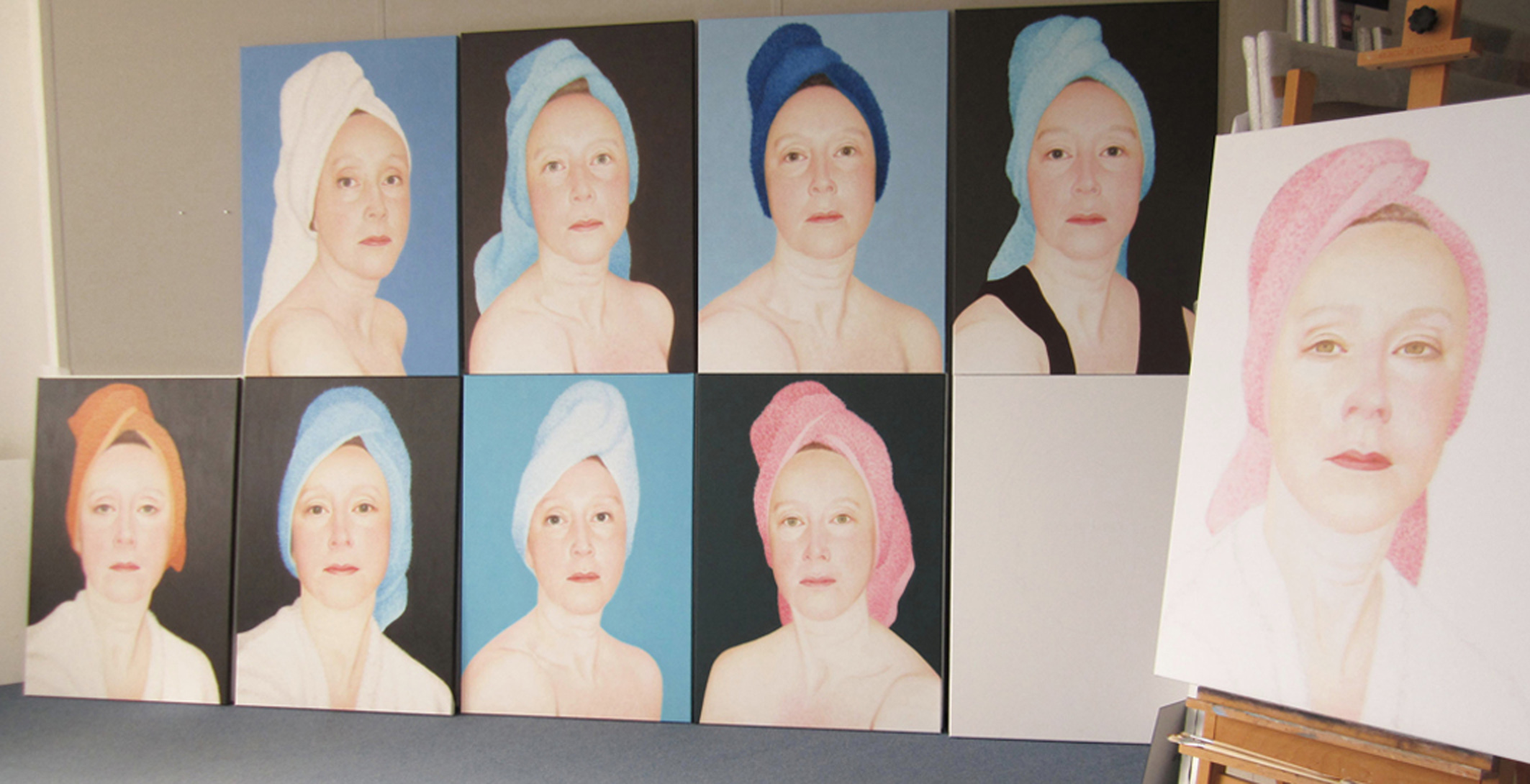 Studio View Hair Towels Project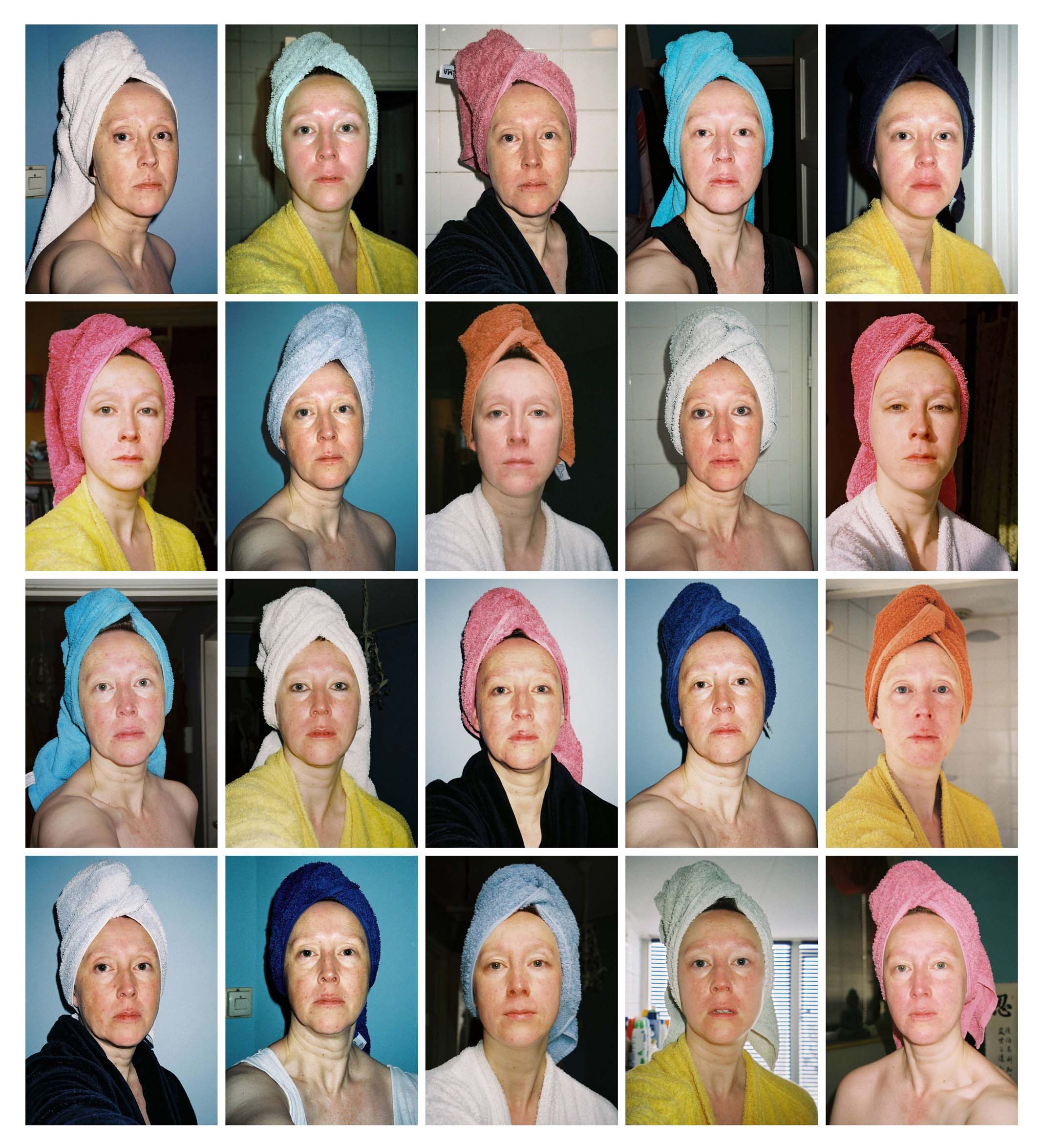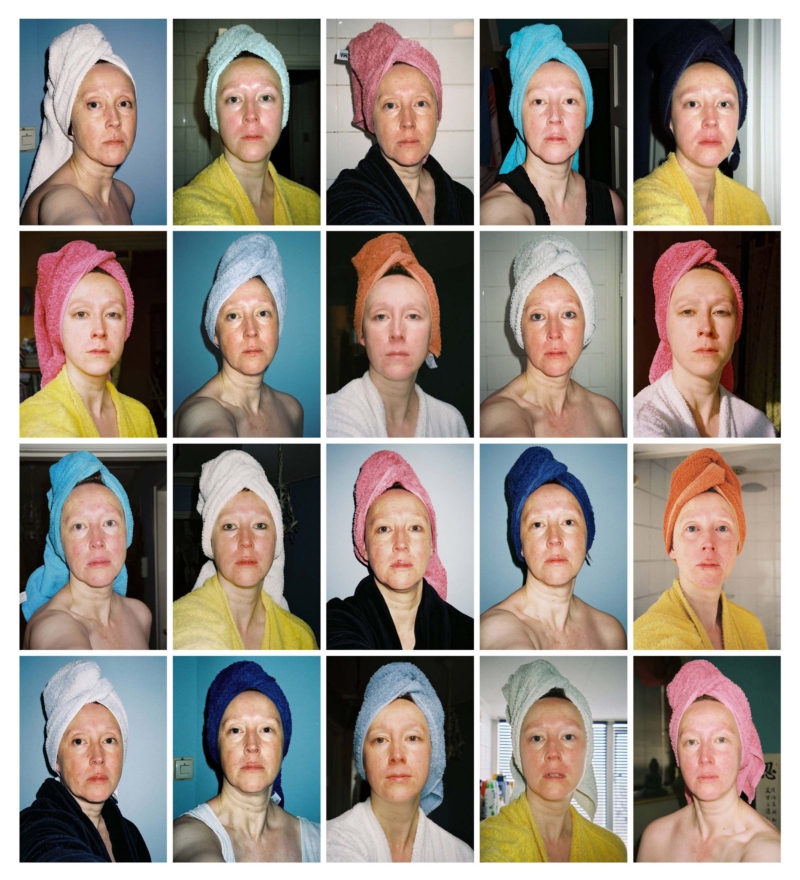 Design for '20 Days with Hair Towels (2008 – 2019)'
The painting installation "20 Days with Hair Towels (2008 – 2019)" shows a contemporary view of humanity. The question "who we are" seems more important than ever. Fear and doubt about our existence have been playing a role for some time due to rapid technological developments; attacks and threats of war, and recently the corona crisis. Our view of humanity has partly been turned upside down. This existential crisis "who am I" is portrayed in a penetrating way because the many eyes of the self-portraits are focused on the viewer.
The work consists of 20 canvases measuring 100 x 70 cm, painted with oil on linen. The total installation is more than 4 meters high and 4 meters wide.
The basis for the work are the self-portraits from the LS diaries, in which the artist has just emerged from the shower with a towel "headdress" wrapped around her head, her skin slightly swollen and irregular from the warm water. Her eyes openly and directly engage the viewer.
The medium of oil paint is chosen because it creates a physical presence. Enhanced by the visibility of the canvas through the paint, the translucence of the thin layers mimics the tactility and fragility of human skin.
The photos were taken between 2008 and 2019 and show one face across a period of more than 10 years. The repetition flattens the chronology and emphasises the resilience of the soul. Together, the separate works form a strong and colorful whole.