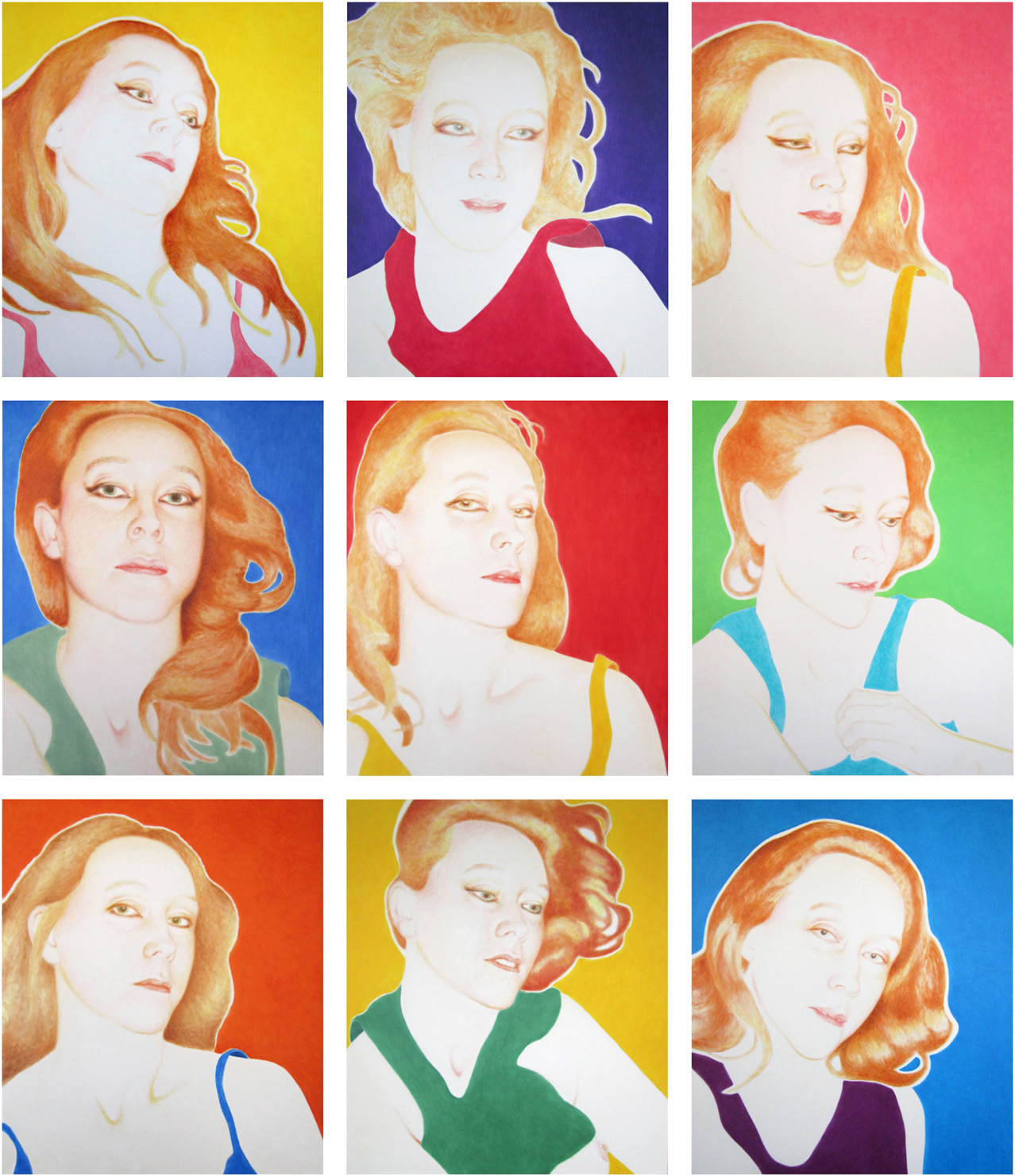 9 Bedroom Portraits, 2023

Oil on linen
100 x 85 cm each
'The self-portraits of Lique Schoot are visual autobiographical statements that reflect current times.'
Lique Schoot is a multidisciplinary artist. She works in the tradition of conceptual art. Since her graduation, she has used the self-portrait as a vehicle for exploring the nature of existence. Her work shows identity, daily life, general emotions, and deals with the major themes of life.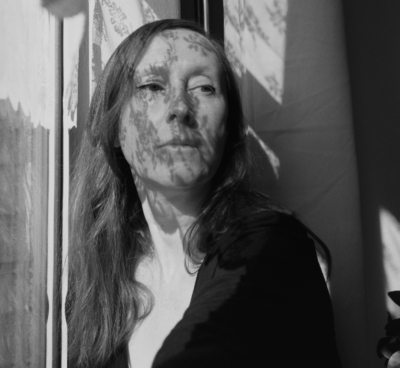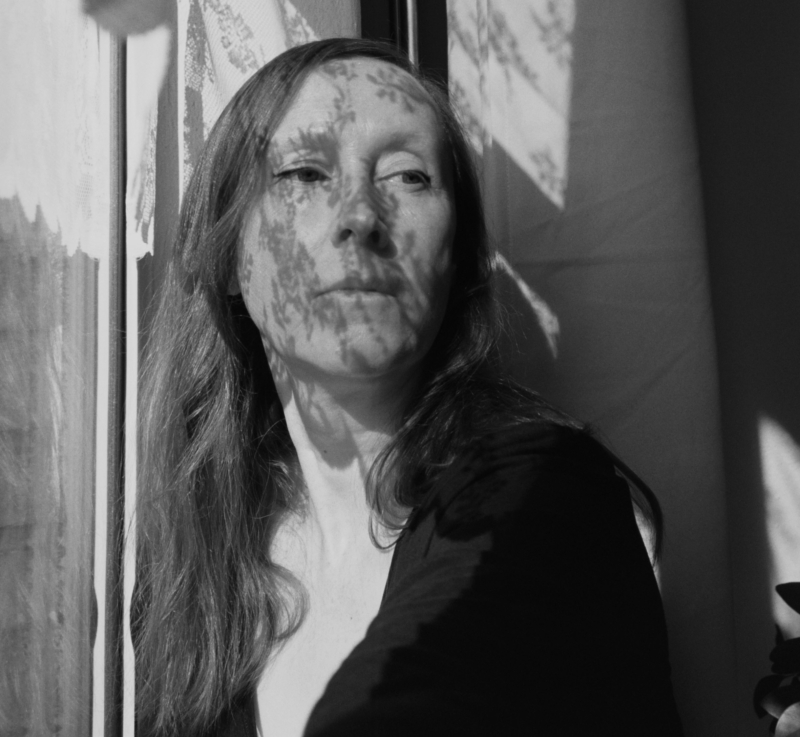 The starting point of her work consists in the LS diaries, a photo diary of more than 7000 daily made self-portraits, begun in October of 2003. Each work is titled by date (y-m-d).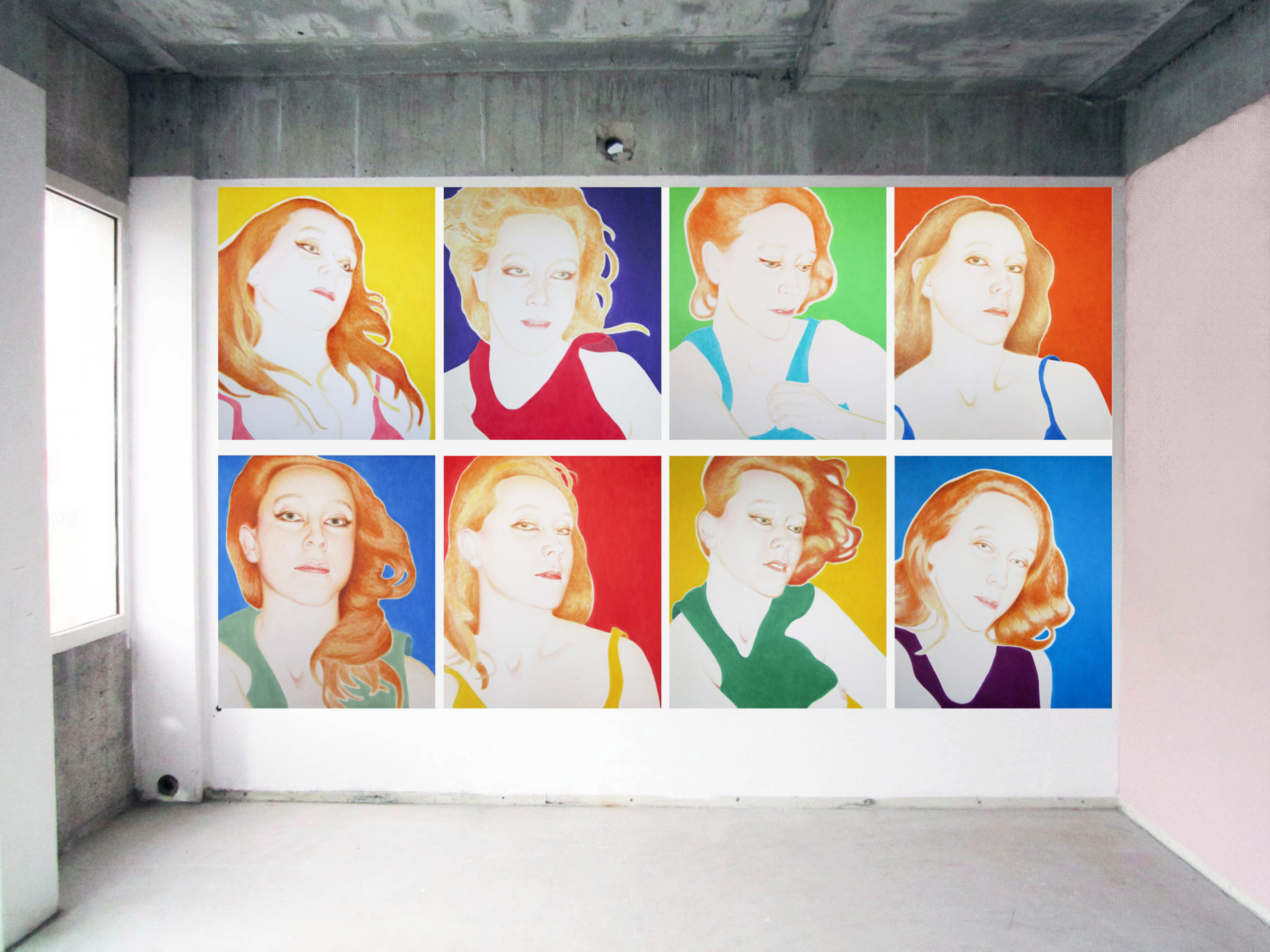 Installation design of 8 Bedroom Portraits
205 x 346 cm
BIG ART

September 29 – October 1, 2023
For 4 days the Bajeskwartier is occupied by over 75 XL artworks of contemporary artists and designers. A unique mix of monumental paintings and drawings, large sculptures, big photos and huge installations by acclaimed names and emerging talents.
Lique shows an installation of 8 works from the new painting series 'Bedroom Portraits (2005-2023)' in room 1.18.
11.00 am – 6 pm
H.J.E. Wenckebachweg 48
1096 AH  Amsterdam
The Netherlands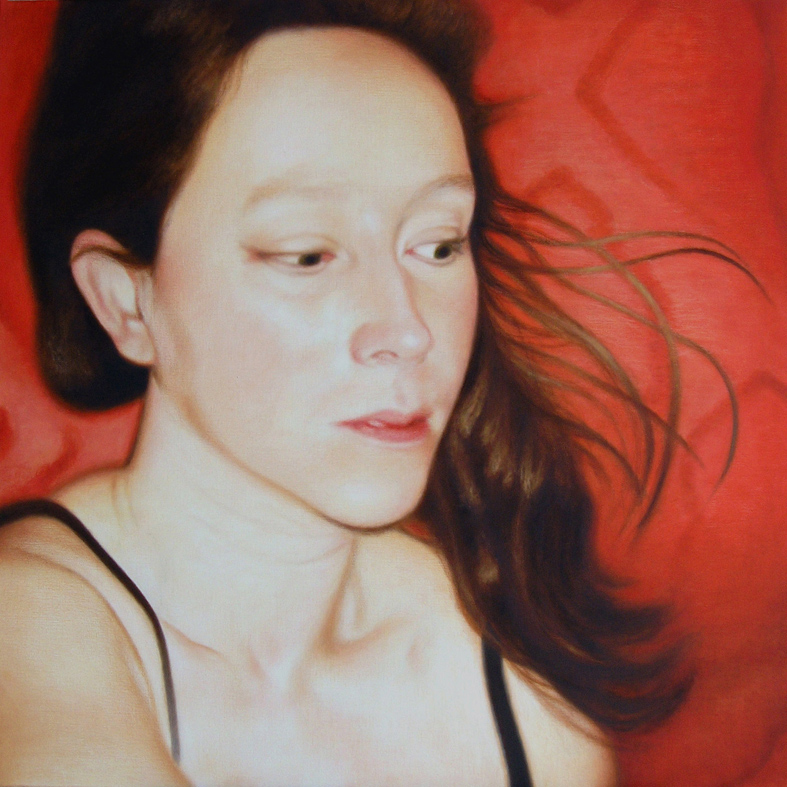 Self-portrait 08 01 20
Oil on canvas
100 x 100 cm
2008
Provincial Art Collection Gelderland
Zero and Other Heroes

April 7 – June 23, 2023
The new Dreef exhibition Zero and Other Heroes highlights the important art collection of another province: that of the province of Gelderland. The exhibition can be seen from 7 April in Paviljoen Welgelegen.
The collection of the province of Gelderland includes works of art by important artists who were born or bred in this province. In addition to works by Henk Peeters and herman de vries, the selection consists of works by the following artists: Klaas Gubbels, Rosemin Hendriks, Seet van Hout, Kinke Kooi, Ine Lamers, Willem den Ouden, Barbara Polderman, Wouter van Riessen , Maria Roosen, Keiko Sato, Lique Schoot, Berend Strik, Levi van Veluw, Carel Visser, Rob Voerman and Ivonne Zijp: The Other Heroes from the title. All 18 artists make or have made an important contribution to contemporary art, both in the Netherlands and abroad.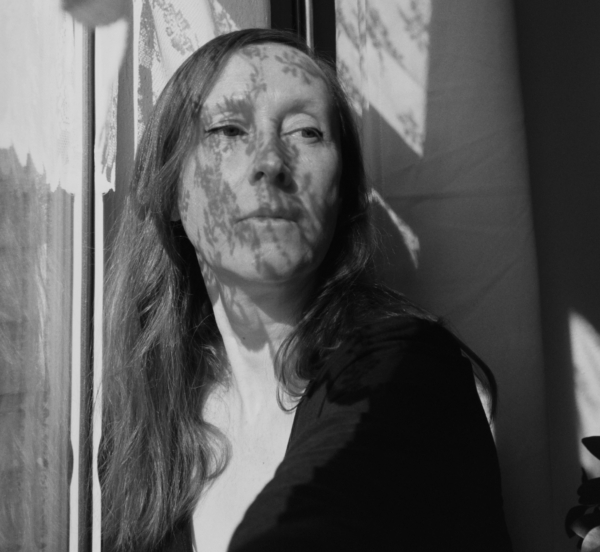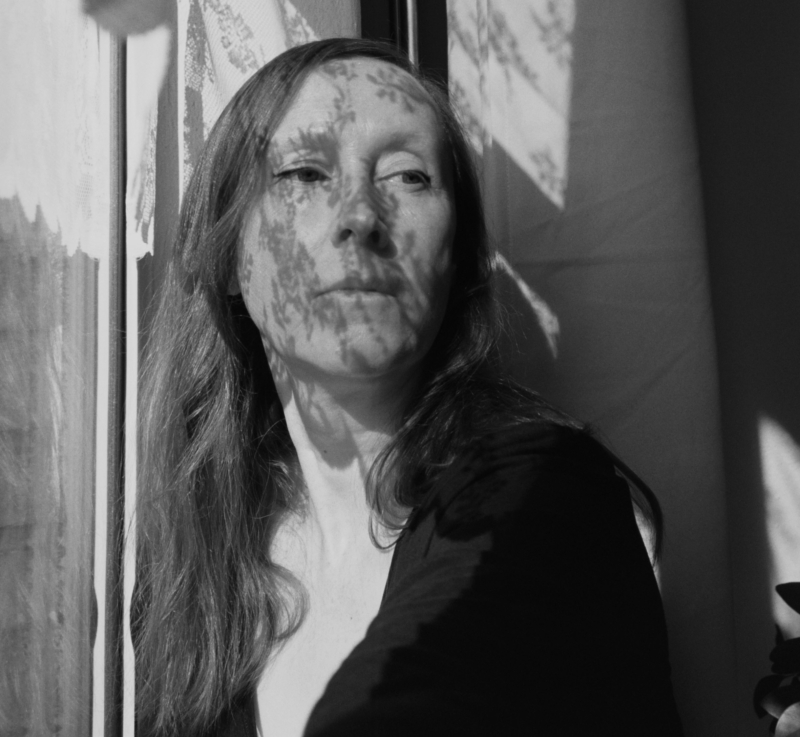 Contextualize
June 16 – 18, 2023
Photos from The Silent Artist (LS diaries) will be displayed as part of Der Greif's 15th anniversary events.
Der Greif is an award-winning organization for contemporary photography. They are presenting 'Contextualize' at Pinakothek der Moderne, a rediscovery of the Der Greif archive and new works from the open call 'Past and Present' through an interactive installation and artistic interventions from Friday, June 16 to Sunday, June 18, 2023. Admission is free, and the opening hours are as follows: Friday from 13:00 to 18:00, Saturday and Sunday from 10:00 to 18:00.
Pavillon 333 – Pinakothek der Moderne, München – DE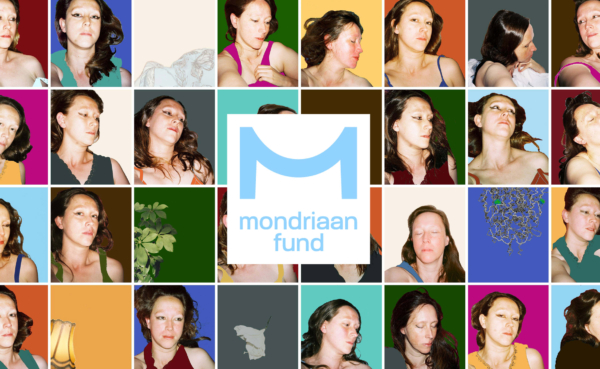 Artist Grant Basic

November 1, 2022 – 2026
Lique's work is generously supported by the Mondriaan Fund from November 1, 2022 – 2026 with an Artist Grant Basic.
Image: Detail sketch for painting installation – '32 Days in my Bedroom (2005 – 2021)'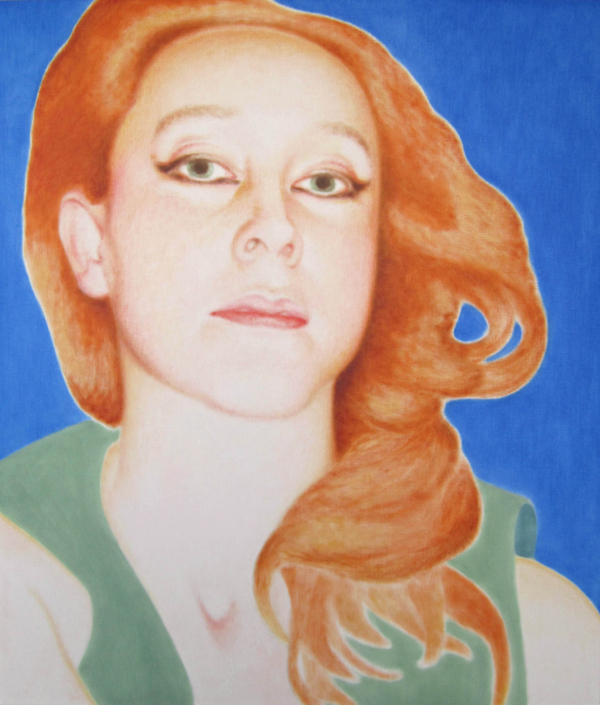 L: Self-portrait 06 07 04

R: Self-portrait 06 04 11
2023
Oil on linen
100 x 85 cm I 39.4 x 33.5 in
'A strange and perfect marriage between Warhol and Vermeer.' – Richard Thompson
New Work – New Series 2023

Lique started working on her next large painting installation '32 Days in my Bedroom (2005 – 2022)'. The 32 works are painted with oil on linen. Each work is 100 x 85 cm.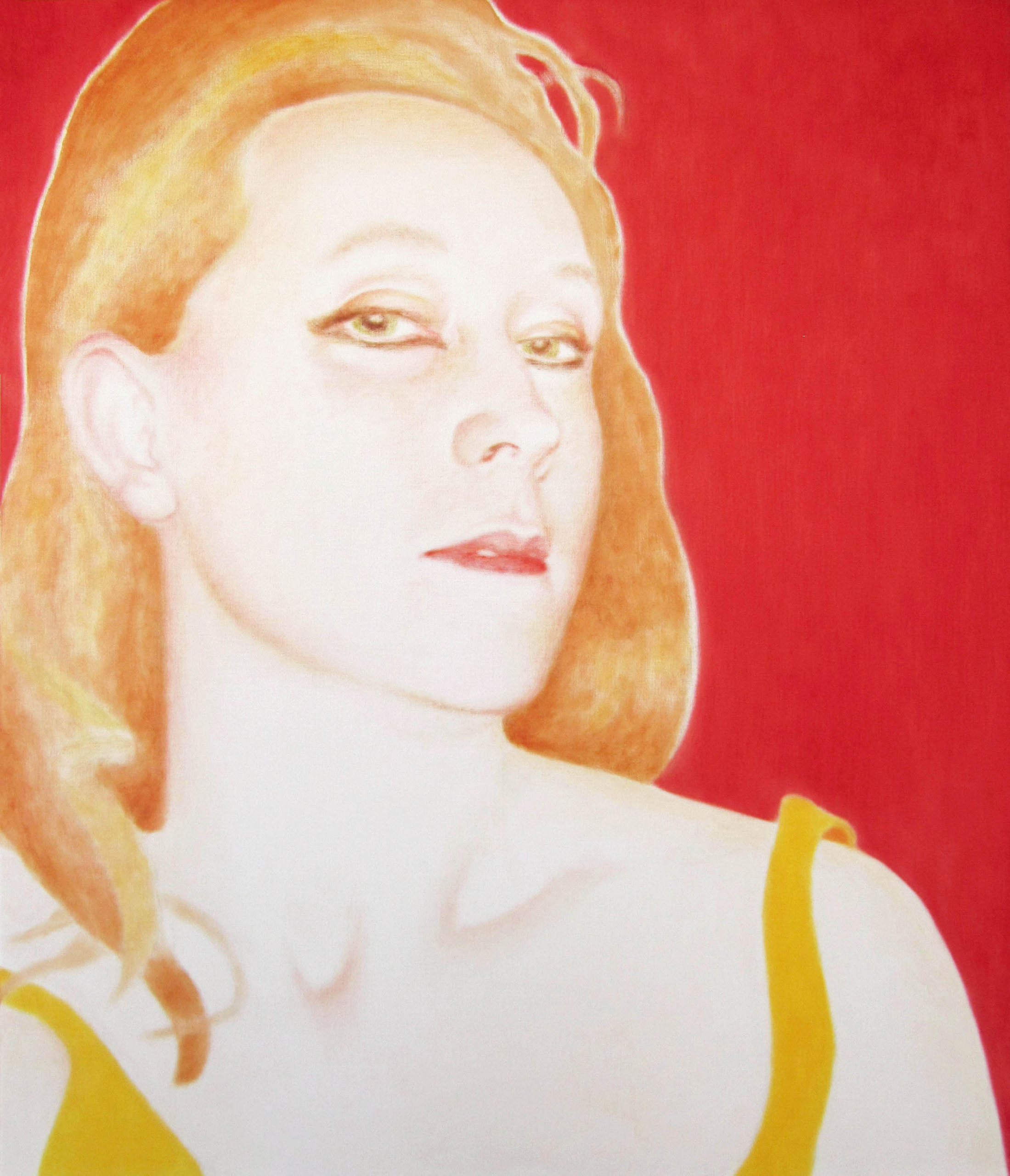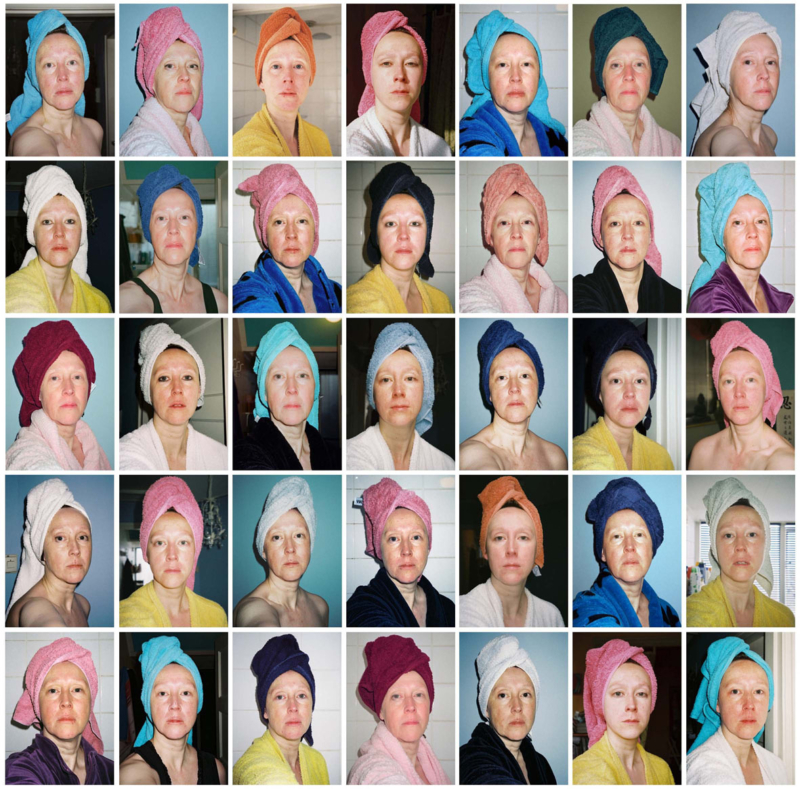 New Work

35 Days with Hair Towels (2005-2023)
Installation
109 x 111 cm I 42.9 x 43.7 in
2023
Selected Works (1998 – present)