The Corona Diaries : March 2020 – present

'The Corona Diaries' are recent installations of the 'LS diaries' photographs. They show daily life in times of Corona. The cinematic fragments take place between dream and reality, showing the inner life of the artist.
Within the 'LS diaries Project', which started in 2003, 'The Corona Diaries' play an important role because the philosophical questions 'Who Am I ? – Who Are We ?' are more relevant than ever during the pandemic crisis.
Selected Exhibitions
NW Connecticut & Yale Institute of Sacred Music, USA
Koehnline Museum of Art, USA
Installations

7 Days in March 2020
8 Days in April 2020
6 Days in May 2020
8 Days in June 2020
10 Days in July 2020
7 Days in August 2020
7 Days in September 2020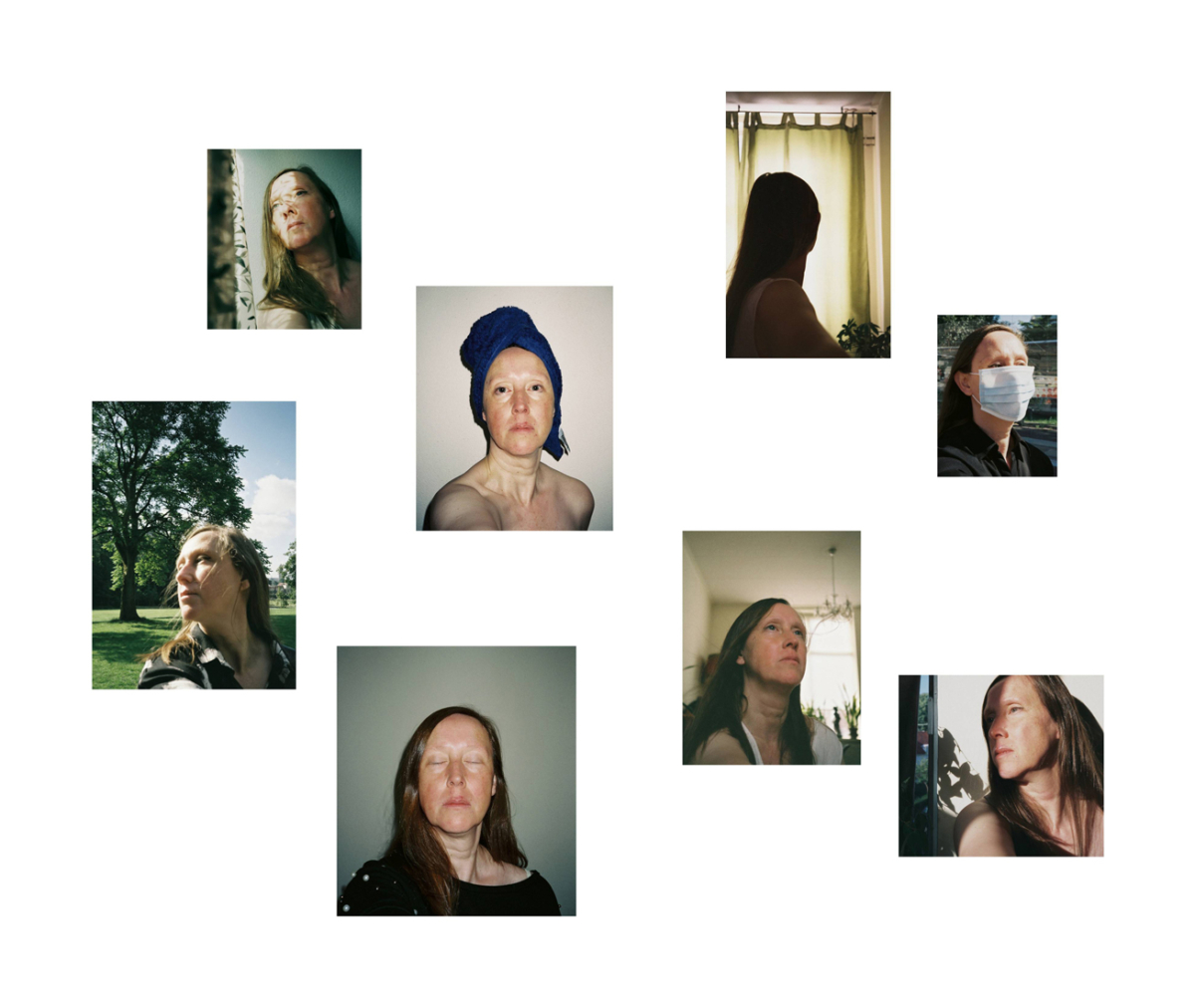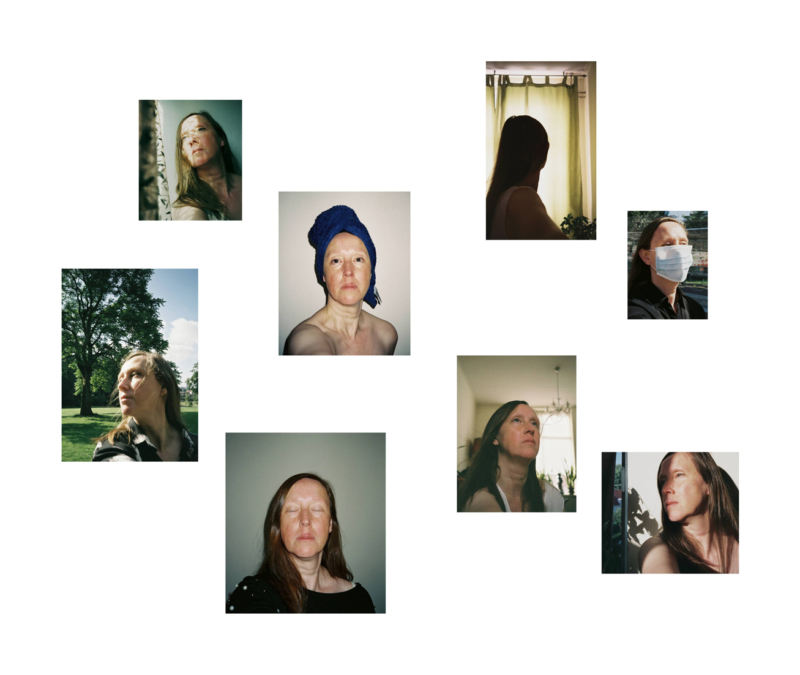 8 Days in June 2020
2020
Prints on alu-Dibond
183,2 x 224,8 cm I 72.1 x 88.5 in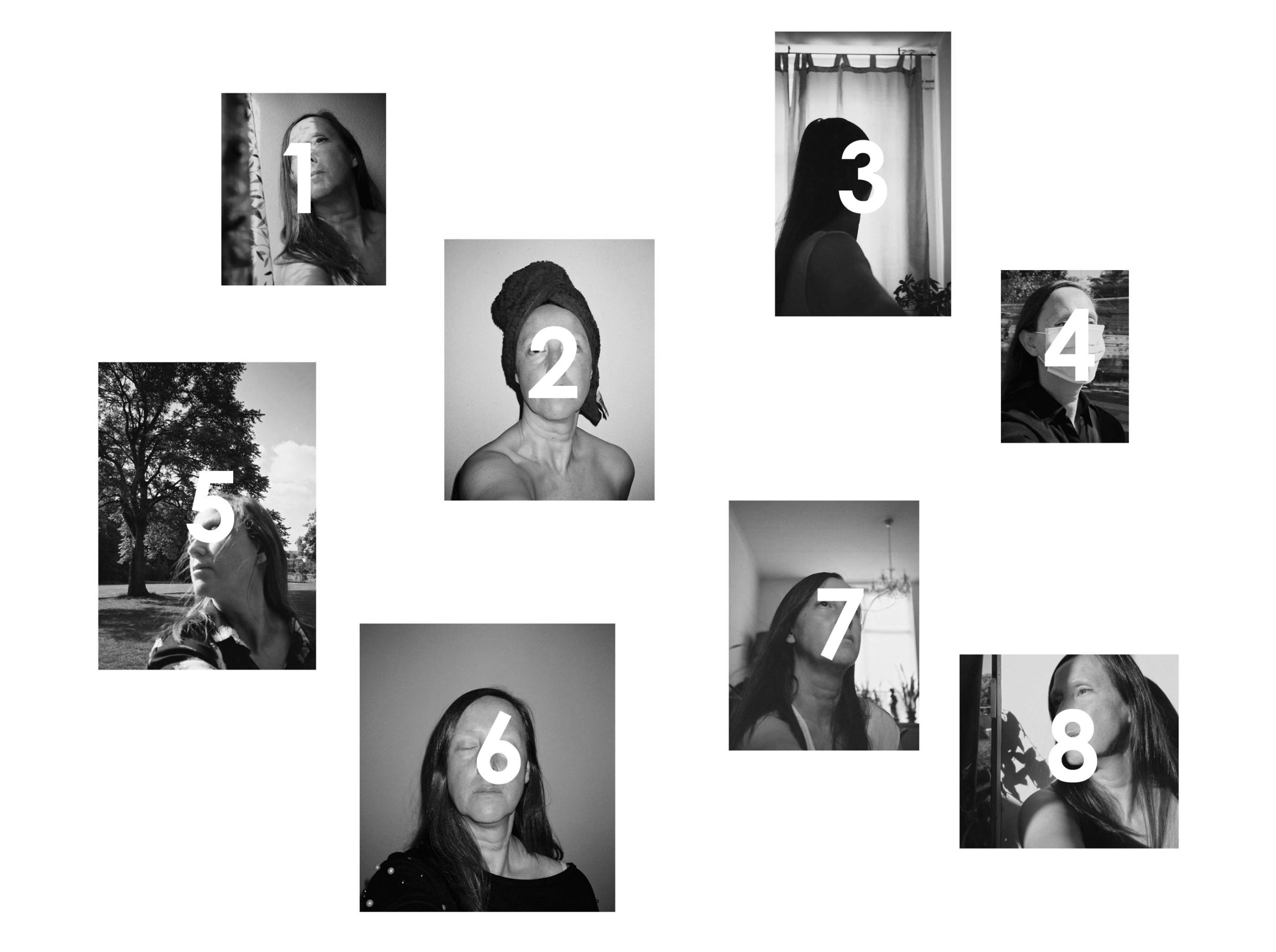 Self-portrait 20 06 12 – Bedroom, Arnhem, NL – 2020
Self-portrait 20 06 15 – Hallway, Arnhem, NL – 2020
Self-portrait 20 06 23 – Living room, Arnhem, NL – 2020
Self-portrait 20 06 01 – Bus Station Velperplein, Arnhem, NL – 2020
Self-portrait 20 06 20 – Park Sonsbeek, Arnhem, NL – 2020
Self-portrait 20 06 17 – Living room, Arnhem, NL – 2020
Self-portrait 20 06 26 – Living room, Arnhem, NL – 2020
Self-portrait 20 06 21 – Living room, Arnhem, NL – 2020

10 Days in July 2020
2020
Prints on alu-Dibond
156 x 529,2 cm I 61.4 x 208.3 in

Self-portrait 20 07 19 – Living room, Arnhem, NL – 2020
Self-portrait 20 07 07 – Park Sonsbeek, Arnhem, NL – 2020
Self-portrait 20 07 29 – Living room, Arnhem, NL – 2020
Self-portrait 20 07 31 – Bedroom, Arnhem, NL – 2020
Self-portrait 20 07 06 – Hallway, Arnhem, NL – 2020
Self-portrait 20 07 21 – Park Sonsbeek, Arnhem, NL – 2020
Self-portrait 20 07 28 – Kitchen, Arnhem, NL – 2020
Self-portrait 20 07 27 – Living room, Arnhem, NL – 2020
Self-portrait 20 07 23 – Bedroom, Arnhem, NL – 2020
Self-portrait 20 07 17 – Park Sonsbeek, Arnhem, NL – 2020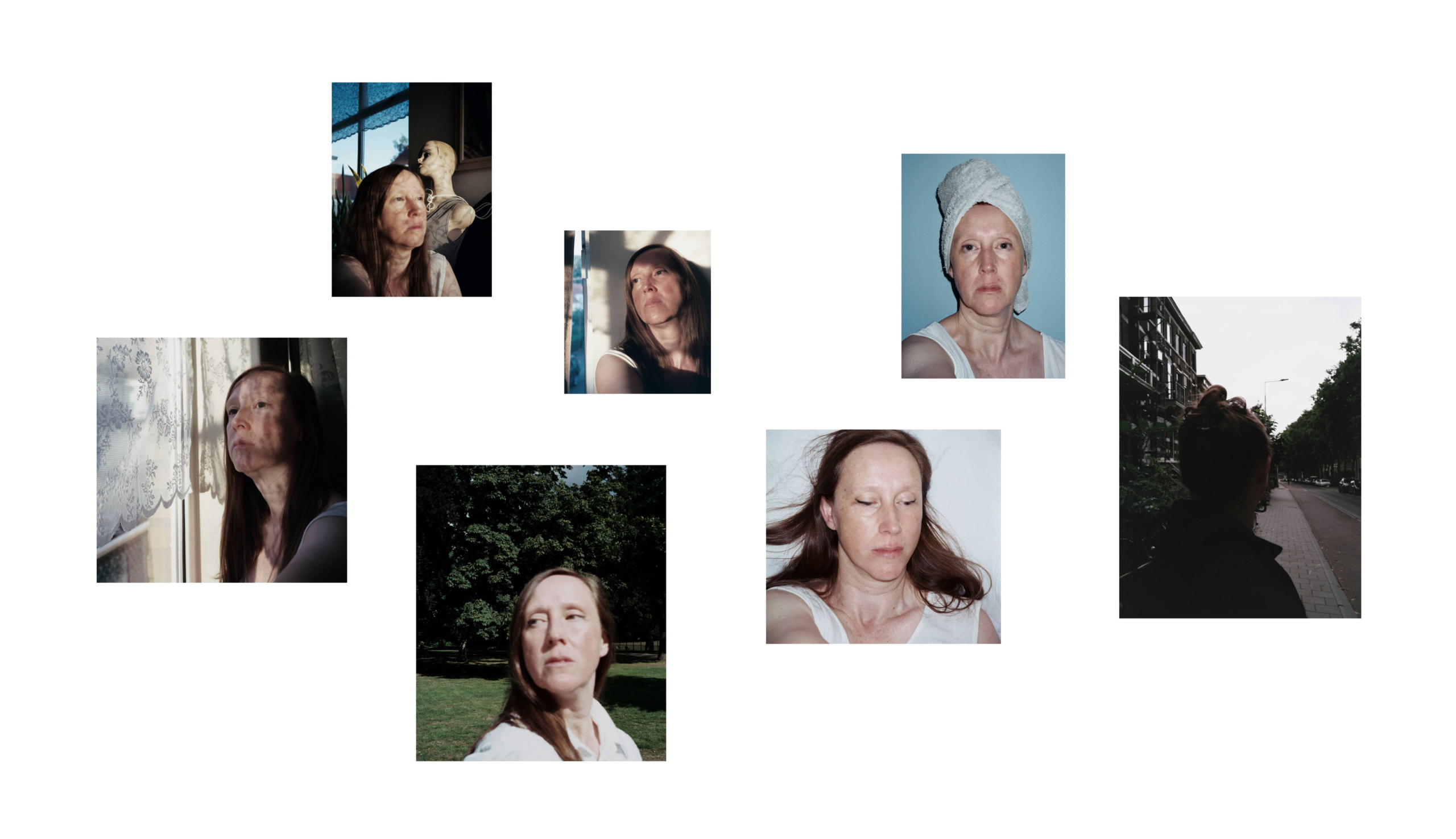 7 Days in August 2020
2020
Prints on alu-Dibond
159,6 x 297 cm I 62.6 x 116.9 in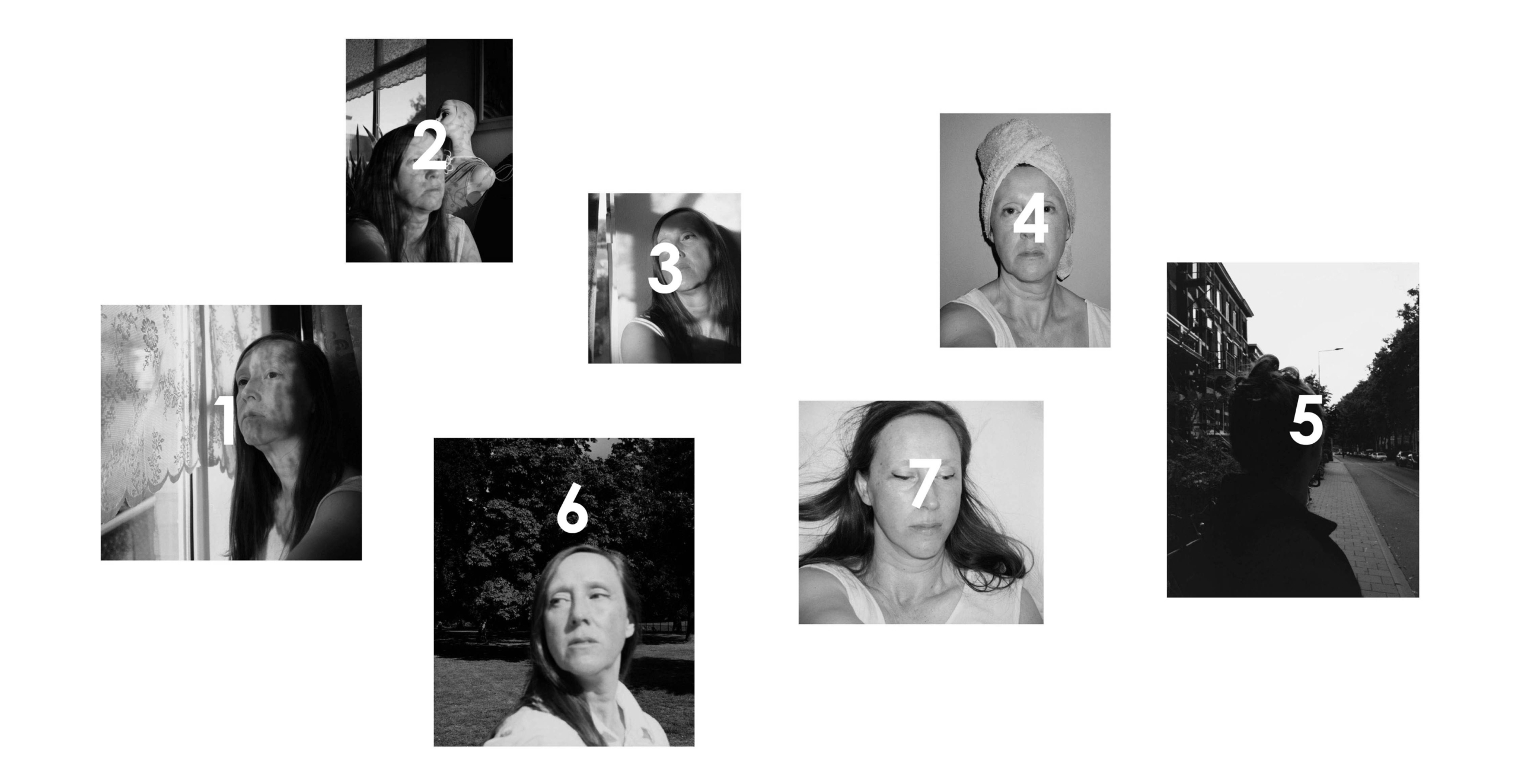 Self-portrait 20 08 28 – Living room, Arnhem, NL – 2020
Self-portrait 20 08 21 – Living room, Arnhem, NL – 2020
Self-portrait 20 08 12 – Living room, Arnhem, NL – 2020
Self-portrait 20 08 24 – Hallway, Arnhem, NL – 2020
Self-portrait 20 08 30 – Kastanjelaan, Arnhem, NL – 2020
Self-portrait 20 08 03 – Park Sonsbeek, Arnhem, NL – 2020
Self-portrait 20 08 09 – Living room, Arnhem, NL – 2020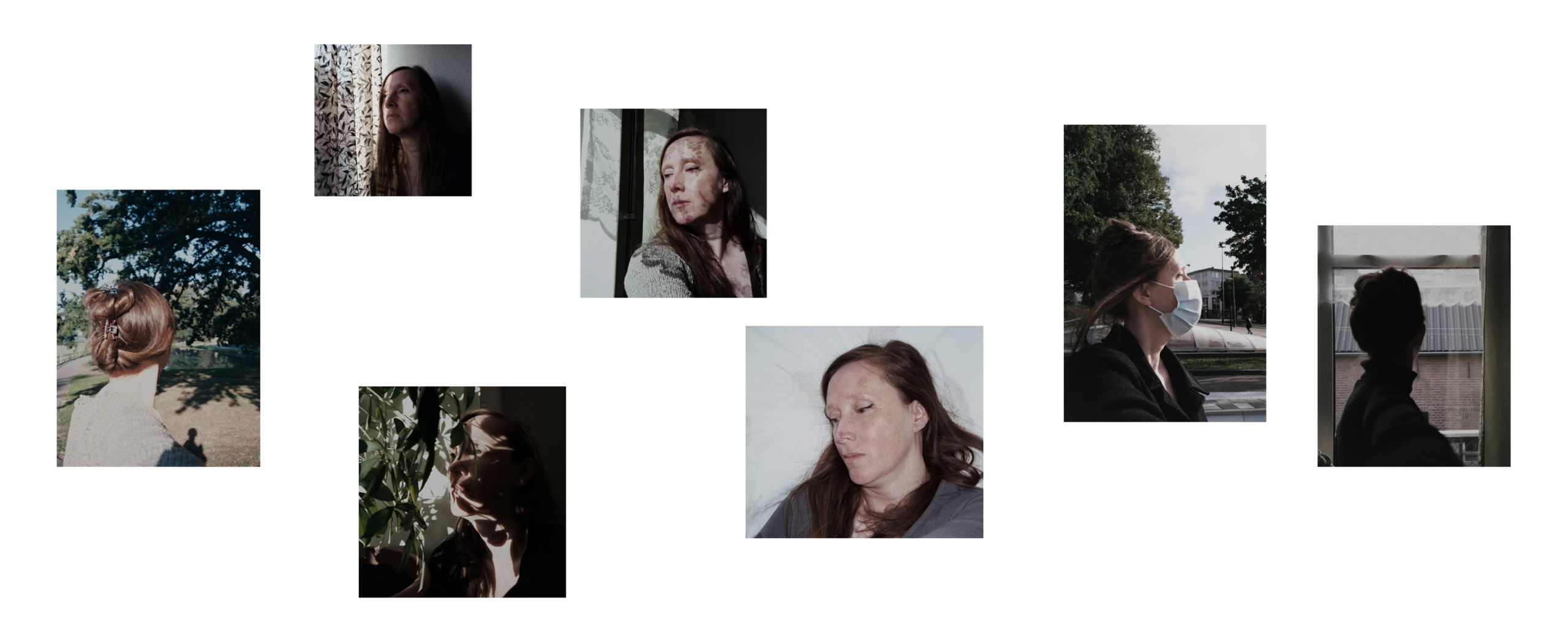 7 Days in September 2020
2020
Prints on alu-Dibond
125 x 349 cm I 49.2 x 137.4 in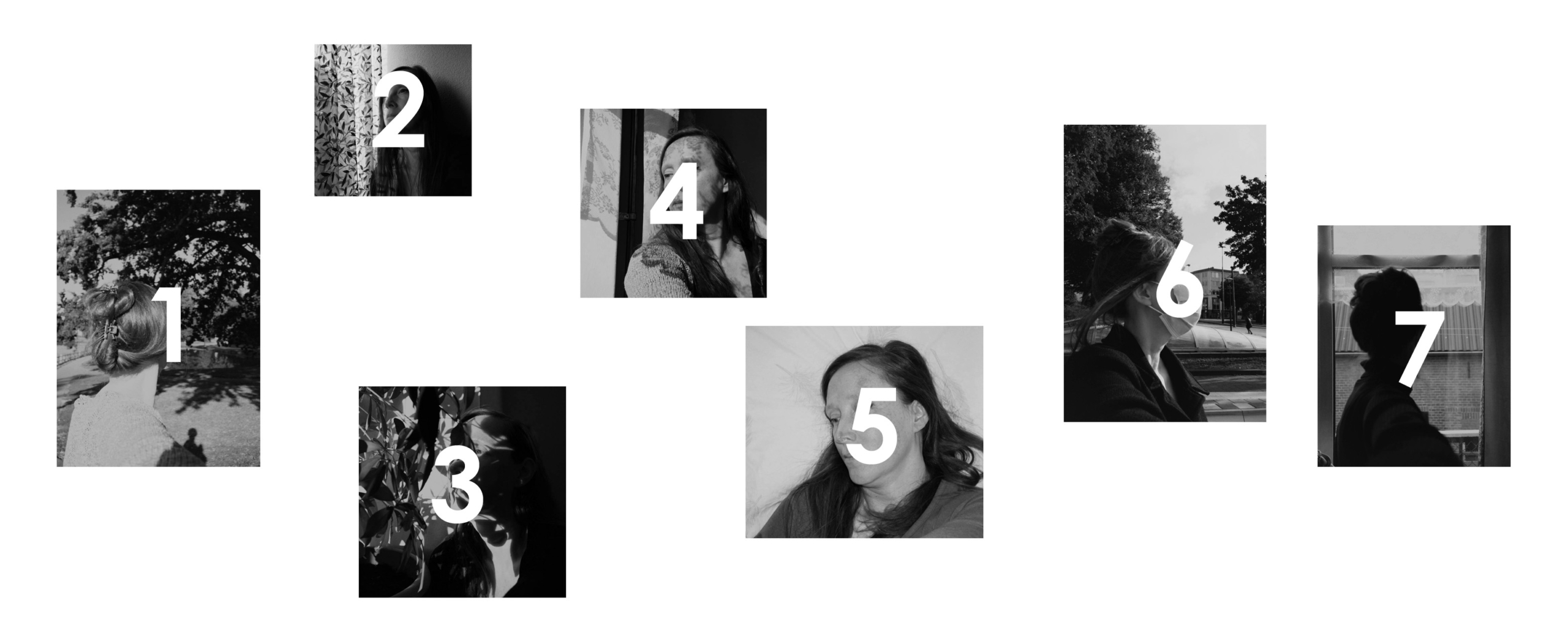 Self-portrait 20 09 14 – Park Sonsbeek, Arnhem, NL – 2020
Self-portrait 20 09 04 – Bedroom, Arnhem, NL – 2020
Self-portrait 20 09 25 – Living room, Arnhem, NL – 2020
Self-portrait 20 09 05 – Living room, Arnhem, NL – 2020
Self-portrait 20 09 02 – Living room, Arnhem, NL – 2020
Self-portrait 20 09 24 – Velperplein, Arnhem, NL – 2020
Self-portrait 20 09 29 – Living room, Arnhem, NL – 2020