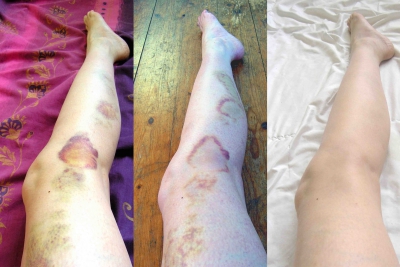 She's Got Legs (Leg 06 09 06, 06 09 12 and 06 09 18)
2006 / 2013
Photo on alu-Dibond
60 x 90 cm I 23.6 x 35.4 in
Collection Museum van Bommel van Dam
50 Years of Museum van Bommel van Dam
September 5, 2020 – March 13, 2021
After a few years time the Museum van Bommel van Dam is reopening again, in a new building, on a new location with '50 Years of Museum van Bommel van Dam'. The Group Exhibition shows different kind of works from (inter)nationally renowned artists. The works come from the museum's special collection.
Participating Artists
Armando, Rineke Dijkstra, Suzan Drummen, Aafke Bennema, Ger Lataster, Shinkichi Tajiri, Erwin Olaf, Hokusai, Robert Rauschenberg, Lique Schoot a.o.
Museum van Bommel van Dam
Keulsepoort 1
5911 BX  Venlo
The Netherlands