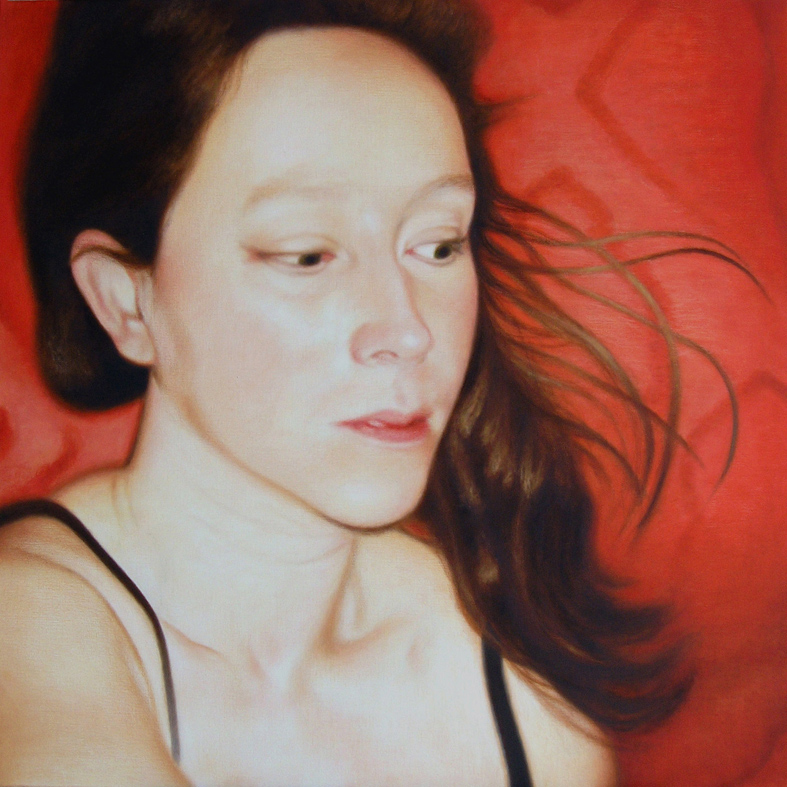 Self-portrait 08 01 20 (Pillow Portraits)
Oil on linen
100 x 100 cm I 39.4 x 39.4 inches
Provincial Art Collection Gelderland
Zero and Other Heroes
April 7 – June 23, 2023
The new Dreef exhibition Zero and Other Heroes highlights the important art collection of another province: that of the province of Gelderland. The exhibition can be seen from 7 April in Paviljoen Welgelegen.
The collection of the province of Gelderland includes works of art by important artists who were born or bred in this province. In addition to works by Henk Peeters and herman de vries, the selection consists of works by the following artists (in alphabetical order): Klaas Gubbels, Rosemin Hendriks, Seet van Hout, Kinke Kooi, Ine Lamers, Willem den Ouden, Barbara Polderman, Wouter van Riessen , Maria Roosen, Keiko Sato, Lique Schoot, Berend Strik, Levi van Veluw, Carel Visser, Rob Voerman and Ivonne Zijp: The Other Heroes from the title. All 18 artists make or have made an important contribution to contemporary art, both in the Netherlands and abroad.
Visiting
The Visiting Province series started in 2017 and featured work by Limburg artists, in 2018 by Groningen artists and in 2021 by artists from South Holland. Due to the corona pandemic, the exhibitions in this series could not take place for a long time. The fourth edition of the Visiting Province series deviates slightly from the original set-up. Whereas previous exhibitions in the series always highlighted works by a selection of visual artists from another province, this time the focus is on an art collection from another province, that of the province of Gelderland. 'Zero' in the title Zero and Other Heroes refers to the artists Henk Peeters and herman de vries who, together with Jan Schoonhoven, Jan Henderikse and Armando, were involved in the Nul movement in 1960.
Free entrance
The exhibition in Paviljoen Welgelegen, Dreef 3, Haarlem can be seen from April 7 to June 23, 2023 and can be visited free of charge.
Grand opening
During the festive opening on April 7, Gabrielle de Nijs Bik, project leader Collection Province of Gelderland and Simone Memel, curator at the province of North Holland, will discuss the similarities and differences of the art collections of both provinces in a short conversation with curator Aart van der Kuijl . Doors open at 5 p.m. (doors open at 4:45 p.m.)
Dreefexhibitions – The 'Dreefexhibitions' series focuses on works of art by North Holland artists and the art collection of the province of North Holland. In addition, there is an annual exhibition as part of the series 'Province on visit'. There is a continuous exhibition in the Provinciehuis about the history of the building and its residents and users.
Paviljoen Welgelegen
Dreef 3

2012 HR  Haarlem, NL

Mo/Fri 09.00 – 17.00 hrs.