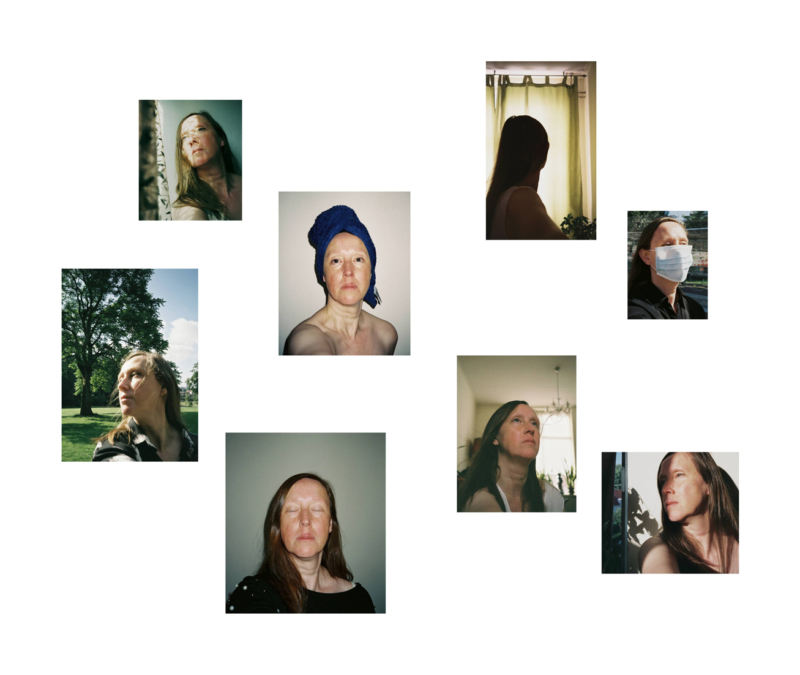 8 Days in June 2020
(series: The Corona Diaries)
2020
Prints on alu-Dibond
183,2 x 224,8 cm I 72.1 x 88.5 in
Where Are We Now?: Activism of the Everyday
October 19 –  November 20, 2020
Juried Virtual Exhibition
The only thing constant is change. Evolution can feel like aspiration or like a myth. As a society and as individuals, we've made great and sometimes painful strides full of triumphs, discoveries and promise. And just as swiftly and interchangeably, we can devolve – facing our ugliest selves and bitter realities. This life is a dance and a struggle. At times we are weak, ready to give up, and in other moments or situations, we are empowered and strong, fighting for a new day. We are a complex mixture of awe, confusion, harmony, despair, irony, conflict, epiphanies, and love because we are exquisitely human, beautifully flawed. How did we get here? How have we pushed back, fought each other, taken up space, loved each other or given in to something bigger than us – for better or worse? Who are we now – as global citizens, as women, as providers, as Americans, as voters entering an election year, as lovers, as activists, and as individuals? Where are we going? And why does it even matter?
The works are focused on women in the United States or globally, have a contemporary or historical context in either the public or private sphere.
The exhibition is sponsored by the Koehnline Museum of Art and the Women's Gender Studies Program.
Printed catalogue available.
Koehnline Museum of Art
1600 East Golf Road
Des Plaines, IL (near Chicago)
USA